Nutcracker Virtual Classes
November 30, 2020
|
Recurring Event
(See all)
An event every day that begins at 12:00 am, repeating until December 18, 2020
Nutcracker Virtual Classes
We are excited to expand the Outreach program this year to offer a variety of virtual experiences. This virtual platform broadens our ability to offer much more to the community.  The Nutcracker virtual performance is included in all class offerings.  Choose from the list below to bring the holiday season to you!
Registration
Per Person/ Per Class Fee: $12
Class duration: 1 hour
Choose from 1 or more classes.
Classes offered from November 30th to December 18th.
Class Schedule emailed upon Registration. 

Register now

.
Registration Deadline: Nov 2, 

PayPal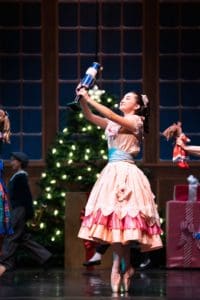 Join us for Clara Story Time this December. Join Clara as she enters a world of magic beginning with a holiday celebration with friends and family, after which her dreams will take you on a journey to experience the suspenseful battle with the Mouse King, travel to the magical realm of the Snow Queen and on to The Palace of the Sugar Plum Fairy.
Your live virtual experience will conclude with the opportunity to learn the Lullaby dance from the Party Scene during which the girls dance with their dolls, and the mischievous boys interrupt with their noisy horns!
All ages are welcome.  It's a great activity for siblings to share!
Nutcracker Choreography Classes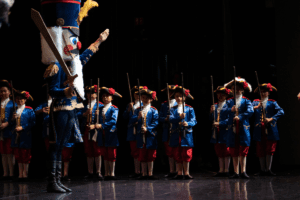 TOY SOLDIER
Our Toy Soldier class is great for absolute beginners. Choreography will be based on Tchaikovsky's iconic party scene March score. The choreography will be focused on coordination, jumping, and having fun!
*Dance experience not needed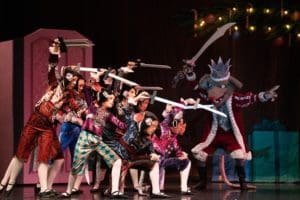 MISCHIEVOUS MOUSE
Not all fun ballet roles include a tutu!  This class is great for kids who want to work on their mischievous character of the mouse, while learning choreography inspired from our exciting battle scene!
*Dance experience not needed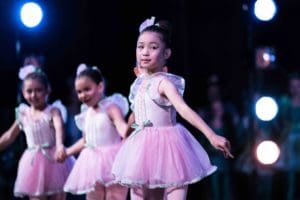 ROSEBUD
For the aspiring tiny dancers who want to twirl in their favorite dress up outfit.  Choreography will be based on the infamous Waltz of the Flowers.  It's a great way to fill your house and heart with the beautiful holiday classic.
*Dance experience not needed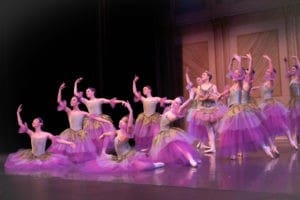 DEW DROP
Waltz of the Flowers reminds us of the holidays, as it's played throughout the community to launch the holiday season.  We invite those who wish to learn from our seasoned dancers, as they perform and teach the role of Dew Drop.
*We recommend students are at least 10 years old with a minimum of 3 years of dance experience.
Registration
Per Person/ Per Class Fee: $12
Class duration: 1 hour
Choose from 1 or more classes.
Classes offered from November 30th to December 18th.
Class Schedule emailed upon Registration.
Registration Deadline: Nov 2, 2020  ~ 

Register Now
Phone: 408.399.7577  ~  info@losgatosballet.org
Related Events